See below for Bio information on speakers that will be at the 2020 Convention.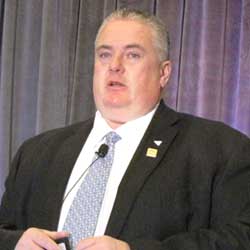 It is my pleasure once again to invite you to the annual Beef Industry Convention, January 10th-12th, 2019 in London at the Best Western Lamplighter Inn and Conference Centre. This will be our 21st annual edition of the event, which is proudly hosted by the Ontario Cattle Feeders' Association and the Ontario Corn Fed Beef Program. As always, we're looking forward to another informative session and getting together with our valued partners and friends as we showcase Ontario's beef industry.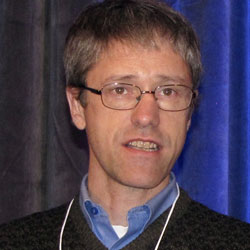 Steve Kell, Business Manager Branch Grain, Parrish & Heimbecker
Steve Kell has been in the grain and feed business in Ontario for the past 26 years. For the past 18 years he has been a Grain Merchant for Parrish & Heimbecker Ltd in Toronto specializing in corn, canola, and cereal grain trading and producer grain marketing.
In addition to working as a grain merchant. Steve operates 1,200 acres, partially as a beef and cash crop operation south of Barrie, and in share-cropping arrangements in Elm Creek, Manitoba, and Temiskaming, Ontario.