See below for Bio information on speakers that will be at the 2019 Convention.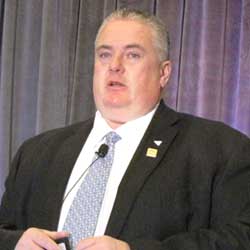 It is my pleasure once again to invite you to the annual Beef Industry Convention, January 10th-12th, 2019 in London at the Best Western Lamplighter Inn and Conference Centre. This will be our 21st annual edition of the event, which is proudly hosted by the Ontario Cattle Feeders' Association and the Ontario Corn Fed Beef Program. As always, we're looking forward to another informative session and getting together with our valued partners and friends as we showcase Ontario's beef industry.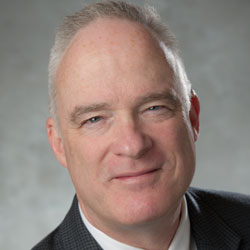 Kevin Grier: Kevin Grier Market Analysis and Consulting
Kevin Grier is a respected and connected agriculture and food market analyst with a solid understanding of industry issues from farm to retail. His research and analysis help companies, producer groups, financial service organizations and governments make informed decisions that impact their bottom line. The main industry focus is livestock, poultry, meat and grocery markets.
With more than 25 years of experience, Kevin Grier brings clients a solid economic research and market analysis skill-set combined with thorough knowledge of the Canadian and U.S. agriculture and food industry. Two key competitive advantages include an extensive network of high-level contacts throughout the industry and an exhaustive data and information base.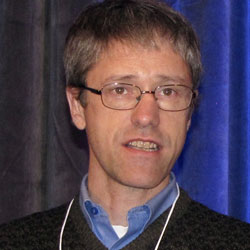 Steve Kell, Business Manager Branch Grain, Parrish & Heimbecker
Steve Kell has been in the grain and feed business in Ontario for the past 26 years. For the past 18 years he has been a Grain Merchant for Parrish & Heimbecker Ltd in Toronto specializing in corn, canola, and cereal grain trading and producer grain marketing.
In addition to working as a grain merchant. Steve operates 1,200 acres, partially as a beef and cash crop operation south of Barrie, and in share-cropping arrangements in Elm Creek, Manitoba, and Temiskaming, Ontario.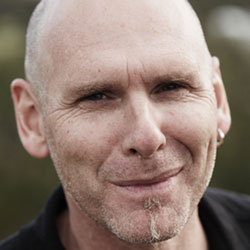 Warren Macdonald's life's boundaries were redefined in April 1997 with his accident on North Queensland's (Australia) Hinchinbrook Island. Climbing to the Island's tallest peak, he became trapped beneath a one-ton slab boulder in a freak rock fall. Two days later he was rescued, only to undergo the amputation of both legs at mid-thigh.
Just ten months later, he climbed Tasmania's Cradle Mountain using a modified wheelchair and the seat of his pants.
In February 2003, he became the first double above-knee amputee to reach the summit of Africa's tallest peak, Mt Kilimanjaro (19,222ft), and more recently, in a spectacular effort requiring more than 2,800 pull-ups over 4 days, created history once again in an ascent of America's tallest cliff face, El Capitan. He is also the only above knee amputee to make an ascent of Canada's landmark frozen waterfall, the 600 ft "Weeping Wall" in Alberta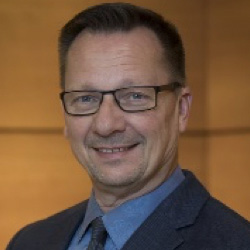 Jim Saufl - Vice President, Market Fresh, Deli, HMR and Meat Loblaw Companies Limited
Jim Saufl is the Vice President of Deli, HMR and Meat for Market Division of Loblaw Companies Limited, where he leads a team of more than 30 colleagues. Jim first joined Loblaw in 2010 as Vice President, Bakery and Merchandising Operations Standards, and has since grown his portfolio.
Jim began his grocery career as a store manager at Chicago's Jewel Osco and has since held roles of progressive responsibility. With more than 30 years of experience in the supermarket industry, Jim has held roles in store operations, merchandising, and store standards, and has worked in all areas of fresh. He has been a vice president at various companies including Nash Finch, Jewel Osco and Ahold.
As a leader, Jim is recognized for building strong teams where people are motivated and empowered to do their best work.